Request Our Modular Homes Brochure
Browse over 65 traditional & modern house plans.
Determine the best floor plan to suit your specific needs with this comprehensive home design brochue. With designs ranging from 2 - 6 bedrooms and a variety of both traditional and modern house plans, you're sure to find something you love.
This brochure contains information to help you:
Find your dream home
Gain insight into the modular building process
Understand everything that's included in your new home
Get ideas and inspiration for best home layouts
Complete the form to receive your copy of our Modular Homes brochure.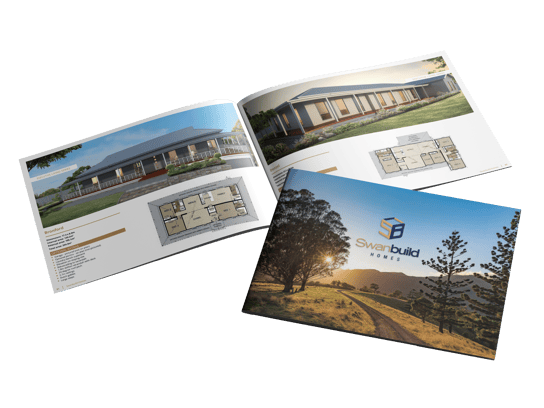 With over 35 years' experience, you can be sure you're in great hands.

Every Swanbuild home can be customised to suit your specific requirements at no extra cost.

Our fast turnaround time means you can start living the dream much sooner.