BONUS OFFER




UPGRADE YOUR HOME this spring
To celebrate the arrival of spring, we're offering the opportunity to select a bonus upgrade for your new home!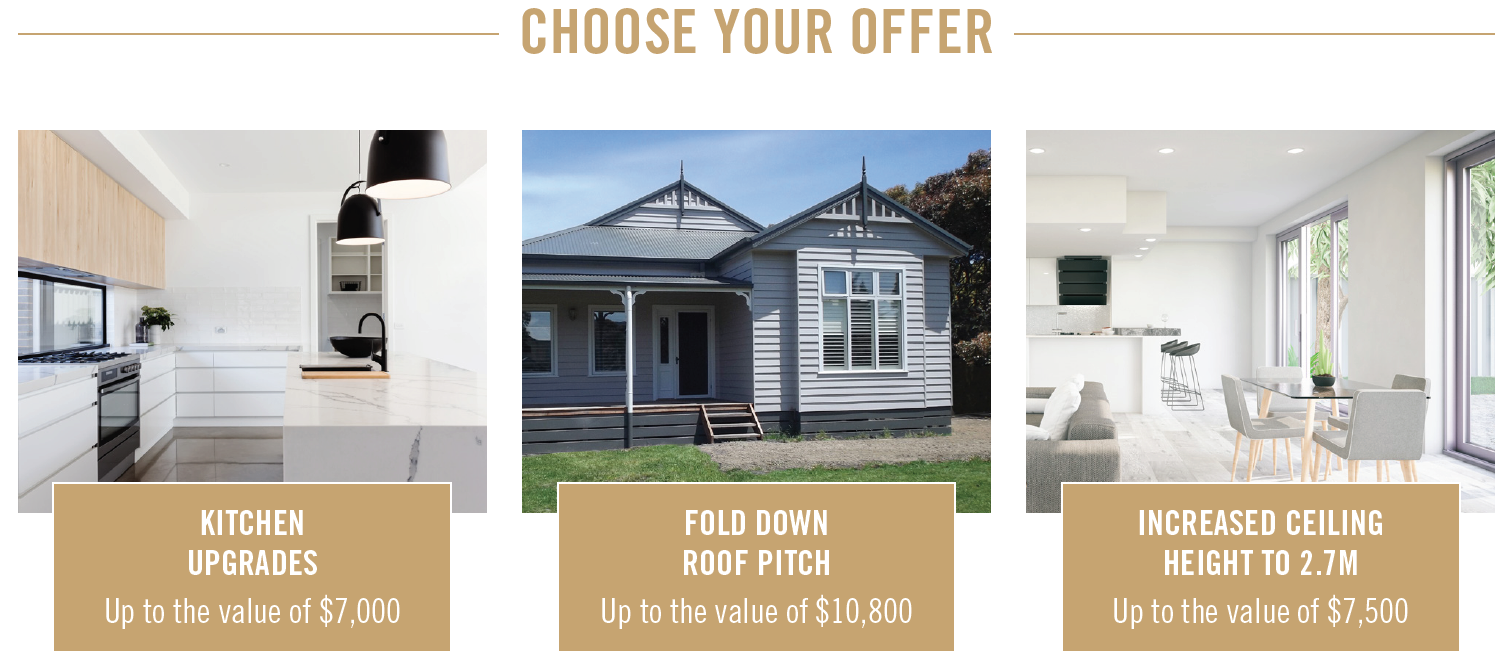 To take advantage of this offer, simply sign up for a Plans & Approvals Pack between the 1st October 2018 until the 30th November 2018. For full terms and conditions, please click here or contact one of our friendly customer service representatives.